1 tag
Z
Buck at Royals stadium.
Just dropped the Buck O'Neil bust off at the Royals Hall of Fame… And didn't take a single picture. #ontopofitall
Can we stop talking about this now?...wait, no,... →
Thanks to Ben and the pitch for the lucid explanation of a less than lucid chain of events.
Can't praise Bob Priddy enough for this article. →
Thought I would post this again. I couldn't have said it better. Look for one more article on the Limbaugh controversy in the Pitch tomorrow.
Watch
Guess whose sculpture got .00000001 seconds of airtime on The Tonight Show last night? This Guy!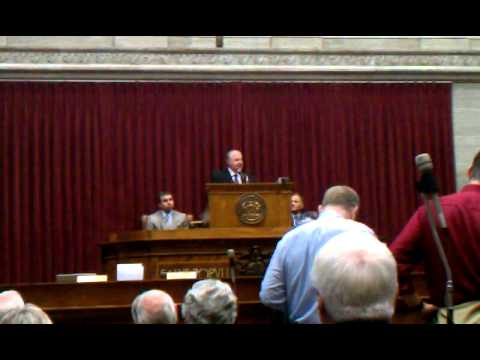 Nice review of our show in the KC star. →
Watch
Nice to bee seen and not heard.  Near the 1:36 mark.
A nice discussion of the "honor" →
Press Release re: The Rush Limbaugh Portrait
March 6th, 2012 FOR IMMEDIATE RELEASE Contact: E. Spencer Schubert (913) 638-6634 Spencer@esschubert.com Sculptor Releases Statement about the portrait of Rush Limbaugh. Sculptor E. Spencer Schubert, who has been commissioned to sculpt portraits of Buck O'Neil, Dred Scott, and Rush Limbaugh for the Missouri State Capital, has issued a statement regarding his motivation for accepting the...
5 tags